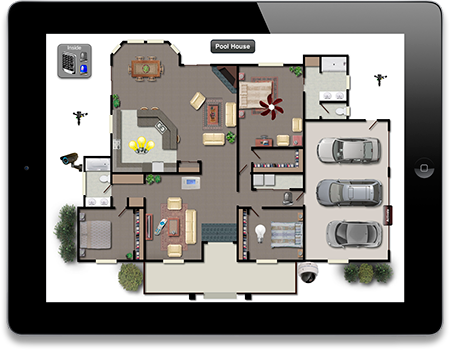 Blueprint Module
The blueprint module brings advanced, custom interface capabilities to your integrated systemin a fully graphical and interactive screen.
Designed specifically for the iPad mounted in a landscape orientation, blueprints allow you to easily view and control your entire integrated solution.
To help you make the most out of the blueprint module we offer several services. These services are completely optional.
– Background Creation. Easily convert your floor plan into an attractive image designed specifically for eKeypad.
– Blueprint Design. Full service help to design and create your blueprint interface. You to load the finished blueprint using just a few simple steps.
You can read more about the blueprints here.