eKeypad UPB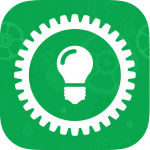 eKeypad UPB is designed for installations that center around a UPB lighting control install. By interfacing with the PCS PIM-IP or MiLightStyle. It provides full control of all devices that are part of the UPB network.
This application can easily be expanded using in-appplication upgrades to add the following functionality:
• Multi-system access
• Elk M1 Gold and EZ8 Panels
• IP Video Cameras, encoders, DVRs and NVRs.
• Blueprint graphical interface for the iPad
Note that this application only natively supports connecting to a single UPB network. By using the multi-system module this limit can expanded to an unlimited number of networks.
Download the App